If you loved the first season of American Dream Builders as much as I did,  then you will love this post.   This is a roundup of photos from the whole season.  The home reveals are never long enough for me to soak in all of the details, I need to see the photos as well.
First up, are the beach house photos from the finale.  The designers had only 5 days to transform this beach house.
Team Jay photos to start:
The little nook beyond the family room is a great use of space.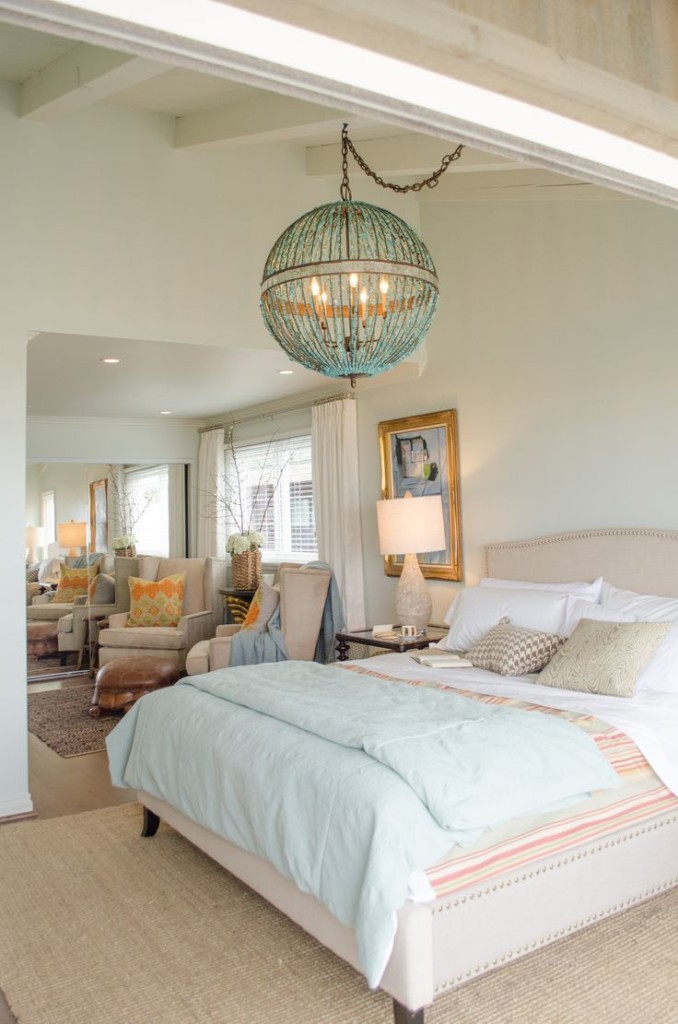 This white, beachy kitchen is so pretty, I love the layout.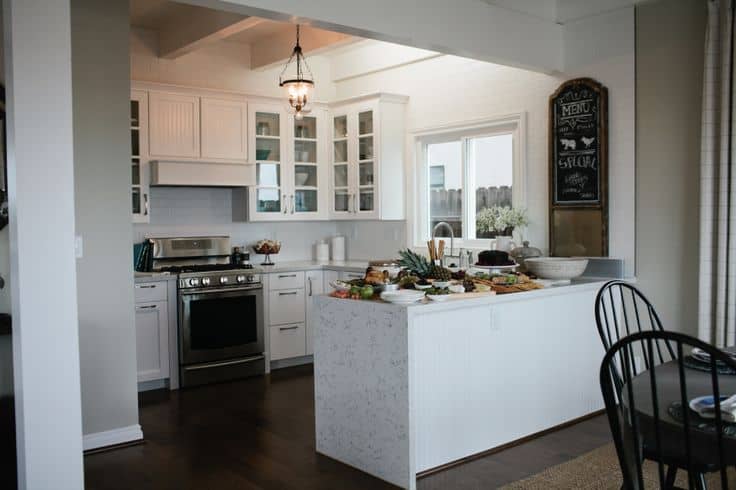 The entry has grasscloth on the walls, a perfect shade of blue on the banister and great styling.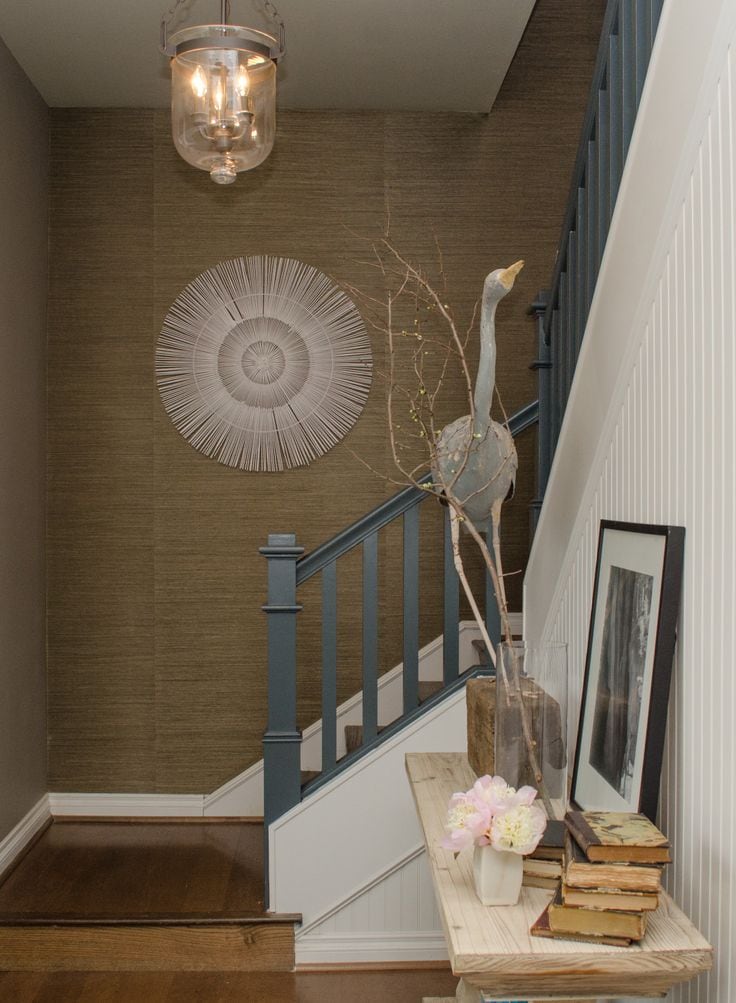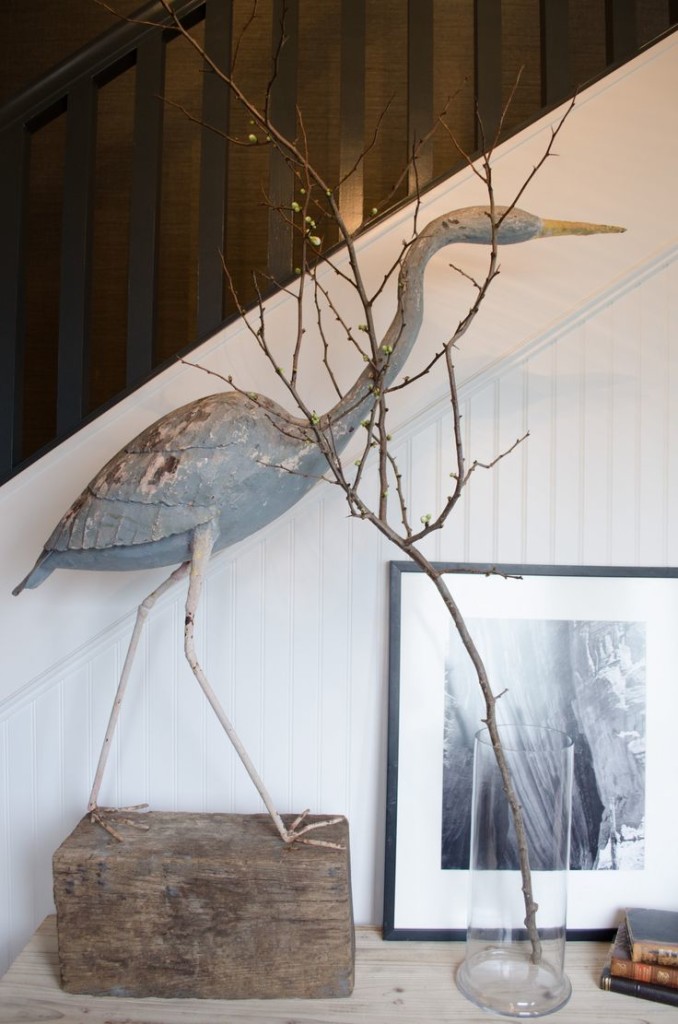 Next is team Lukas' beach house.  Lukas made the giant light fixture in this first photo,  It's more of a work of art than light fixture.  And he made it himself for only $30 with parts from Lowes.  Amazing.
This next room is so beautiful I would never want to leave it.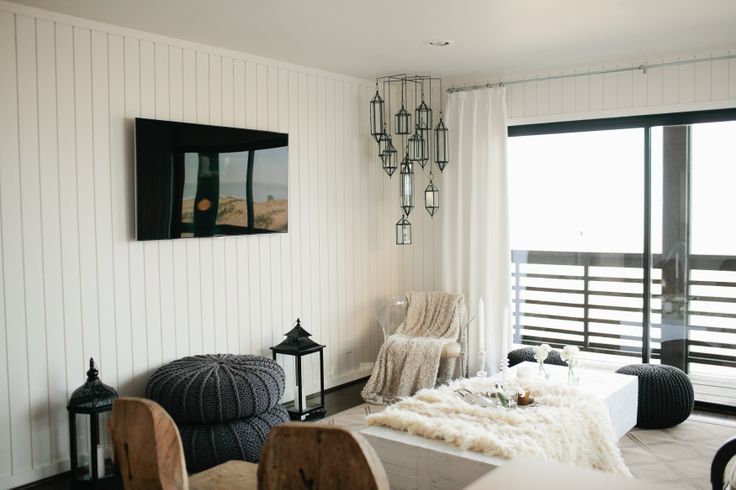 Lukas also made the light fixture in the above room and the 16 ft. dining table below.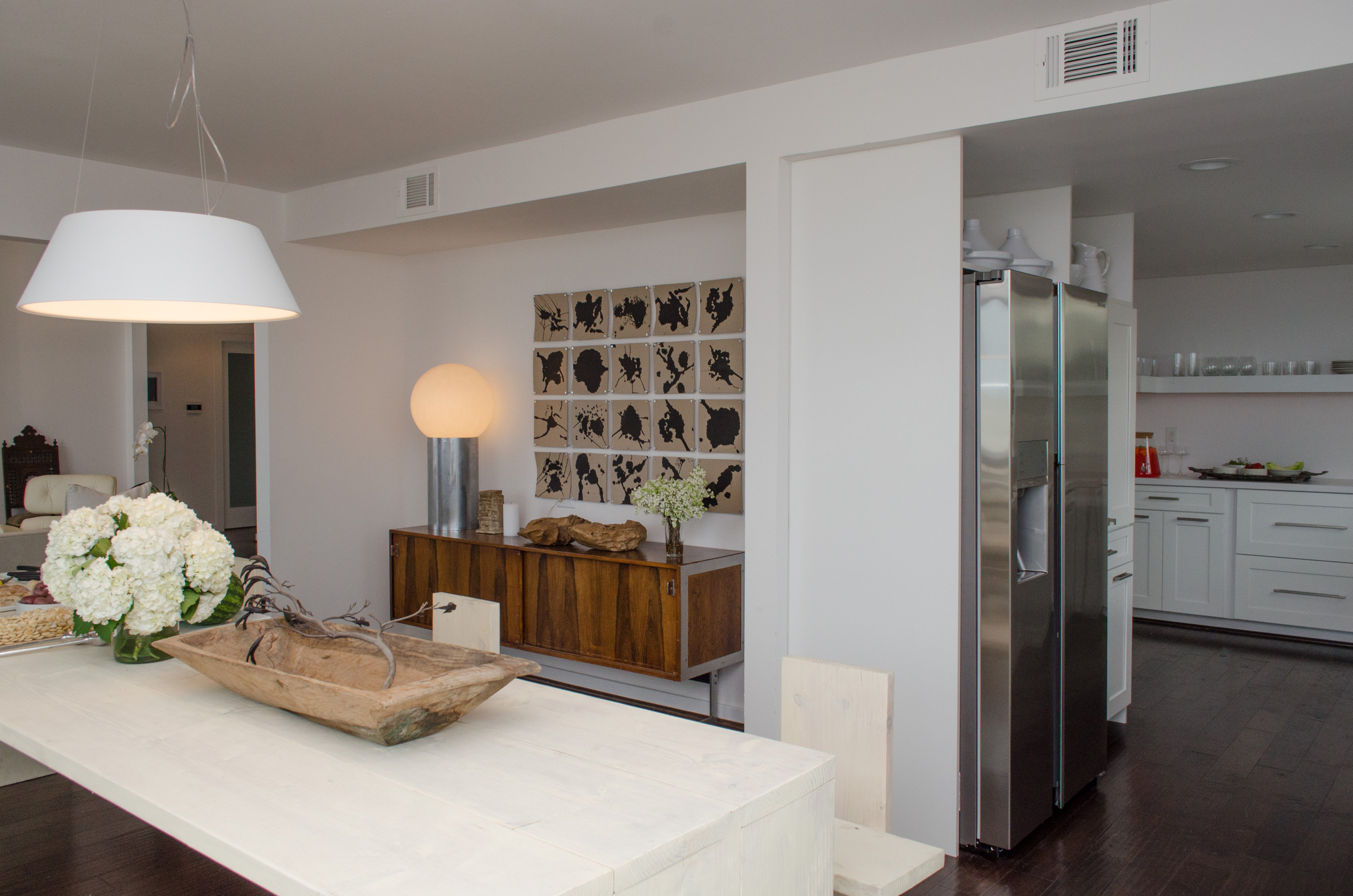 From the Loft episode.  Dining space by Nina.
Kitchen designed by Jay.
From the Victorian episode.  Kitchen and guest bedroom by Lukas.   I could do a whole post on that bedroom alone.  Love the hand painted wall (in 24 kt gold) in the bedroom.  If Lukas can deliver this quality with time and budget restraints, imagine what he can do without!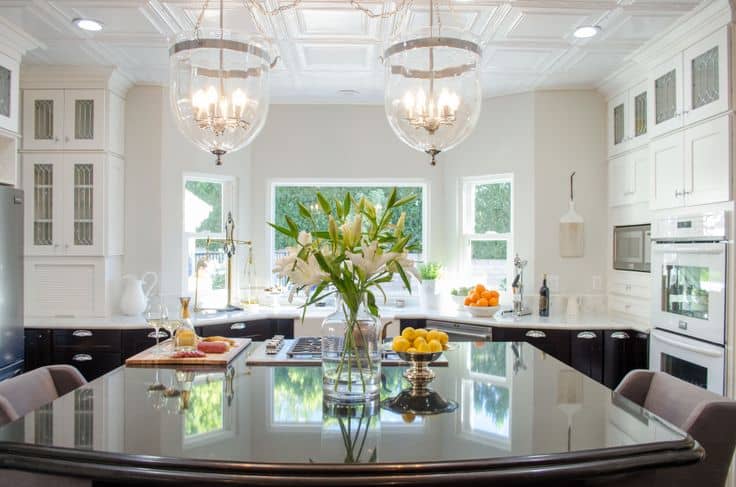 From the colonial, Nina's living room.
Kitchen by Lukas.
Jay's staircase transformation.
Dining room by Lukas and Elaine.
From the craftsmen episode.  Erinns kitchen (shown first) was really great, and so was Nina's.
Dan's living room and dining room by Lukas.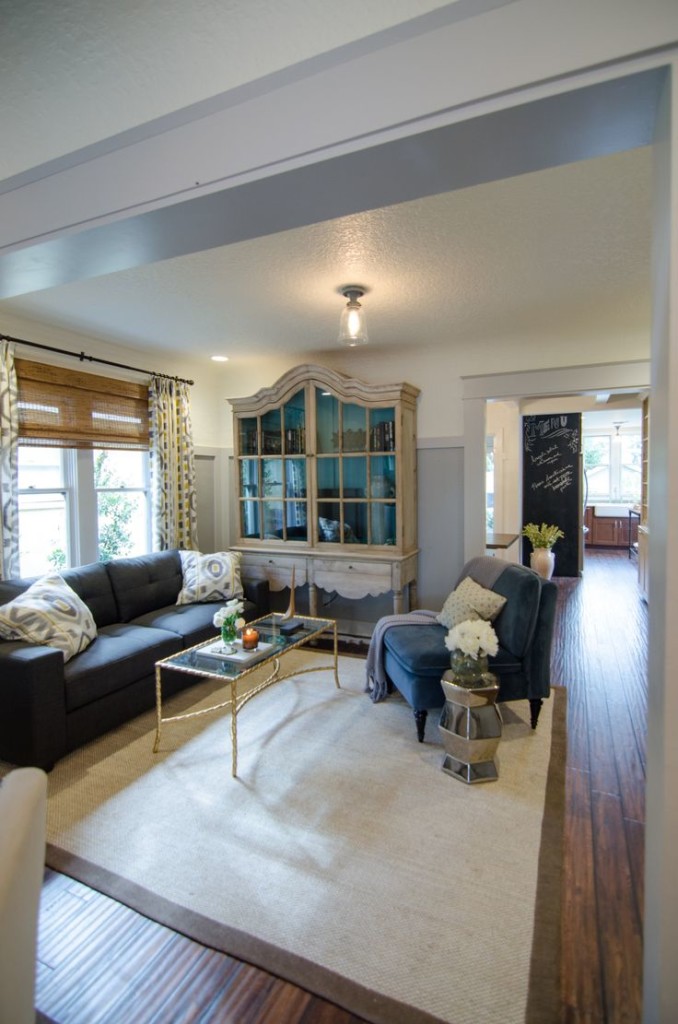 From the Modular Home episode.  Bedroom, bathroom and living room by Erinn and Lukas.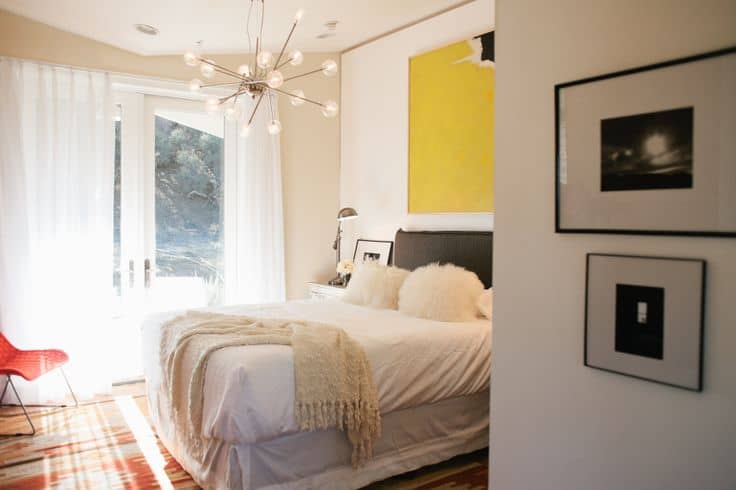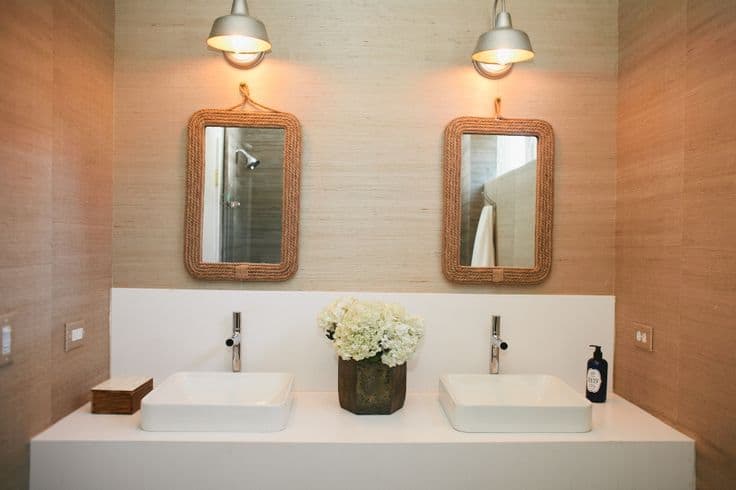 Dann and Vanessa's redesigned dining room.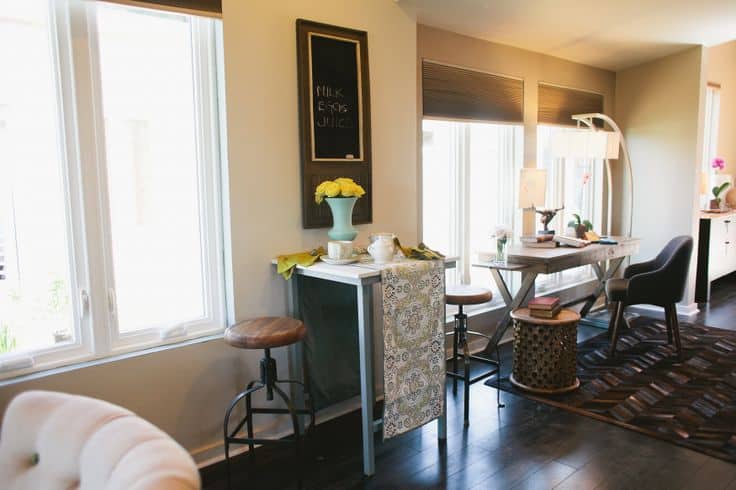 Darren and Elaine's living room.
From the cabin episode, Dann's bedroom was one of my favorites of the season.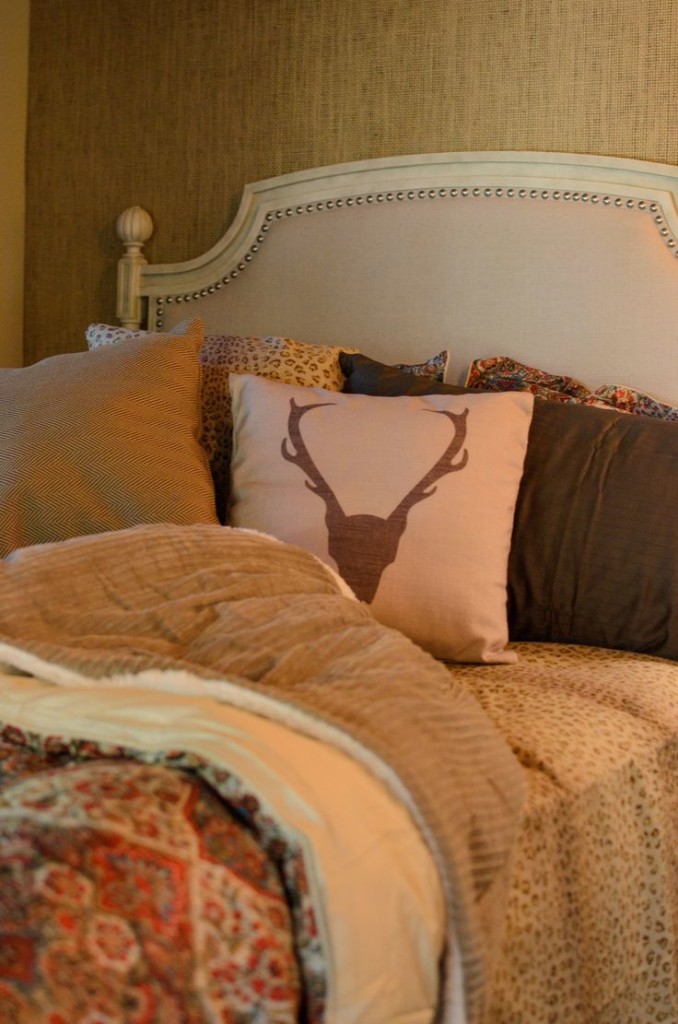 And Lukas' porch.
From the Spanish style home.  Elaine's living room.
Dann's living room.
Team Red's outdoor space.
From the Mid-Century Modern house.  Nina's bedroom is fantastic.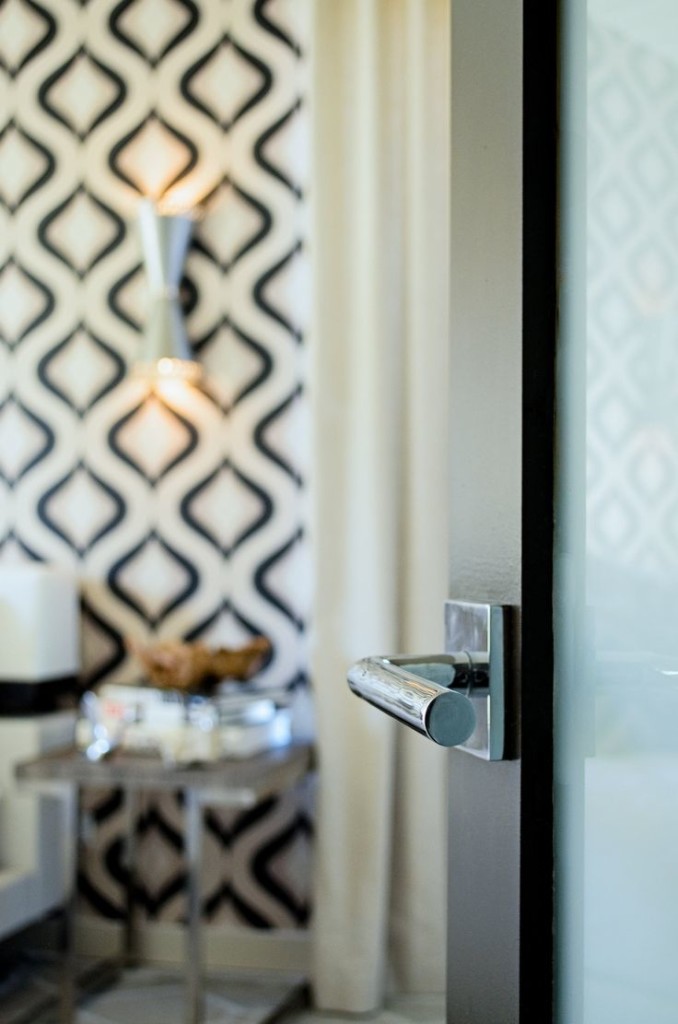 Elaine's living room.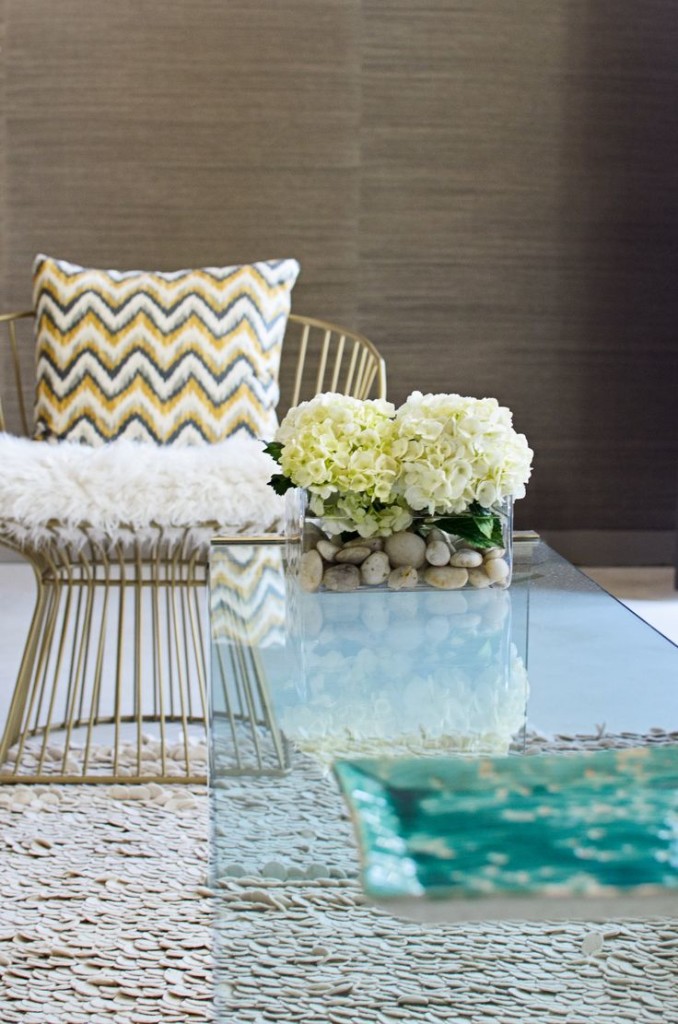 From week 1, the Tudor house.  Team Red's kitchen.
Jay's dining room.
Erinn & Lukas' living room.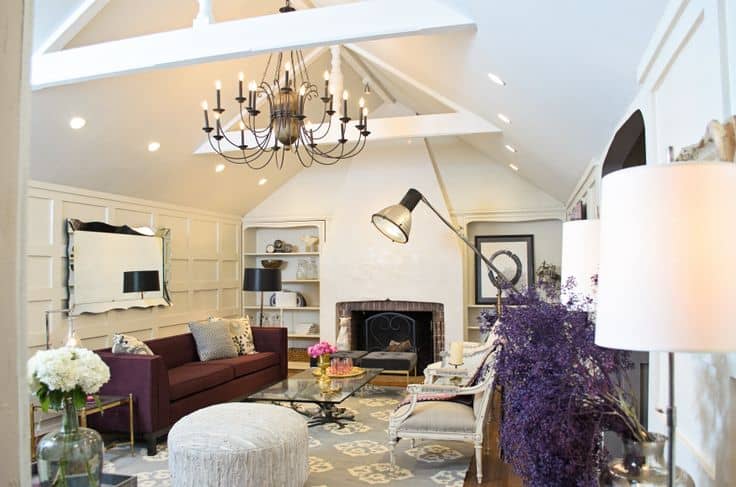 Congratulations to Lukas, the winner of season 1.  Well deserved.  He mentioned in the finale that he has never had formal design training, which made me love him even more.  Incidentally, Nate Berkus never had formal interior design training either.
All photos are from American Dream Builders on Pinterest.  I can't wait for season 2!