Some say crazy cat lady. I say kitty cat chic. June is adopt a cat month and I have a friend who is interested in adopting a cat for the first time in her life. She asked me some questions on what to expect so I thought it might be a good idea to share that information here in case anyone else is interested in adopting. Did you know June is adopt a cat month? Before you run out to the nearest shelter, You will definitely want to be prepared ahead of time.
First of all you will need the basics:
Litter Box
Litter Scoop
Litter
Food and Water Bowls
Food
Treats & toys (optional)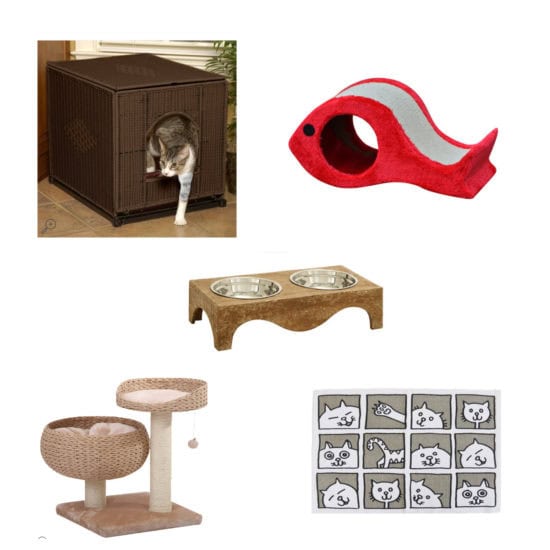 Items shown:  Litter Box Enclosure,  Fish Shaped Scratching Board,  Pet Feeder Bowls,  Cat Album Pet Mat,  Cat Perch
If you've never owned a cat, or if it has been a long time since you have owned one, there are a few things to keep in mind first. The cat will likely not be happy the first few days (at least). They will naturally be afraid and they will hide. Especially if this is a rescue cat, you may not know what they've been through. This was the case with our first rescued cat, Lois.
She was found outside according to her rescuer. When we brought her home she was petrified. It probably didn't help that we already had a dog in the house too. She hid behind our sofa for at least 3 days. She eventually came out, a little at a time until she was comfortable. Now she definitely is the boss.
Our second rescued cat, Nelson was brought into the vet's office where my daughter works after being hit by a car. I wasn't planning on getting a second cat, but my daughter was so insistent that my husband finally said yes. We brought this one home, and at first kept him confined in my daughter's room as to slowly introduce him to the dog and Lois. He hid under the dresser for at least a week or more. It took a lot of coaxing to get him out.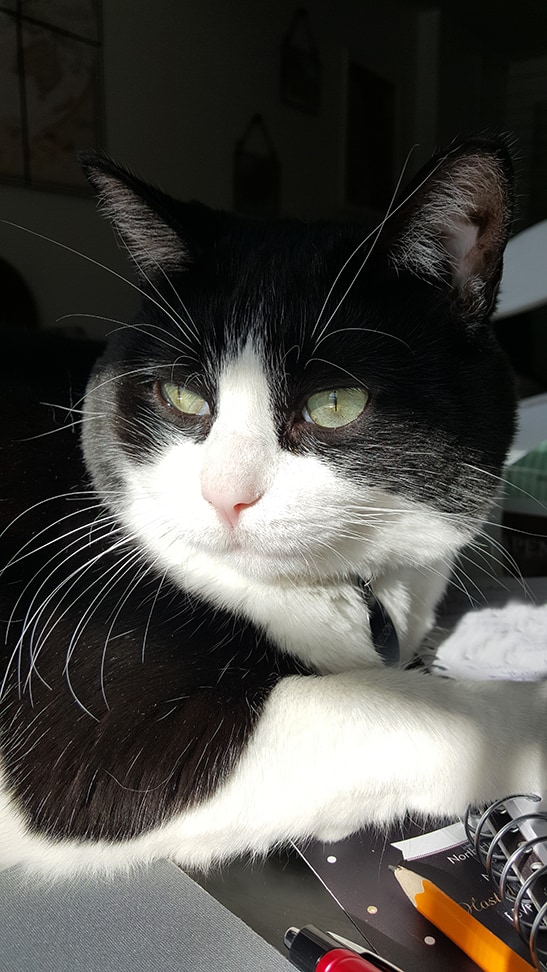 Once the 3 animals were used to each other, we didn't have to keep him confined anymore. It was really a pretty easy transition, it just takes a little time. Now they are the best of friends.
Another thing to keep in mind is not only if the cat has had all its vaccinations, but if it has had a FELV/FIV tests (feline leukemia and feline AIDS). This is important because if they are positive they can affect your other cats.
When buying food for your cats, make sure that real meat is the #1 ingredient and that the food is made in the USA-that goes for dog food too. That should about cover it. Now who's ready to rescue a cat?