Is it too soon to begin talking about fall decorating? I'm going to say no. I'm ready for the cooler weather! Whether you go all out for fall decorating or prefer to keep it simple, you can't go wrong with any of these easy fall decorations.
I usually go all out this time of year because it's the only time of year where you can get a few months out of seasonal decor. Using fall items will last you from now through Thanksgiving. Unless, like me, you begin decorating for Christmas before Thanksgiving!
Fill A Basket With Fall Foliage
Talk about easy fall decorations! It doesn't get easier than this. Baskets filled with flowers or foliage never gets old! I have a large basket on my porch that I fill with flowers for each season.
Add White Pumpkins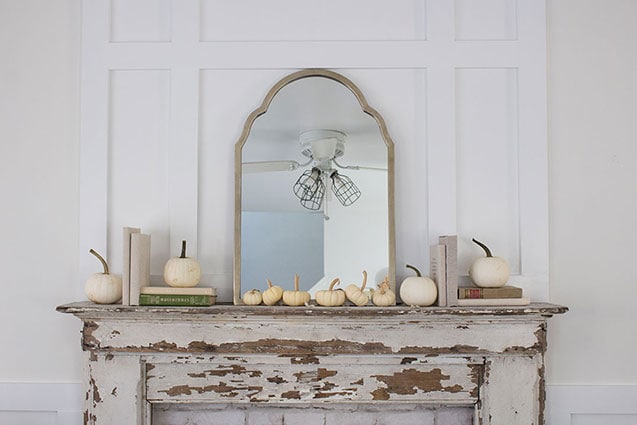 You can add white pumpkins just about anywhere to instantly create a seasonal vignette. Of course, you don't have to stick to white, there are several colors of pumpkins to choose from. I love the heirloom pumpkins, which I often use on the porch. Last year I used a bunch of mini white pumpkins on my mantel. This also works with gourds!
Use A Cozy Plaid Throw
What's better this time of year than a cozy throw blanket? Not much if you want my opinion! I really love the colors in this plaid throw I found last year. You could use the colors in your throw blanket as the base for all of your fall colors.
Fill A Vase With Fall Color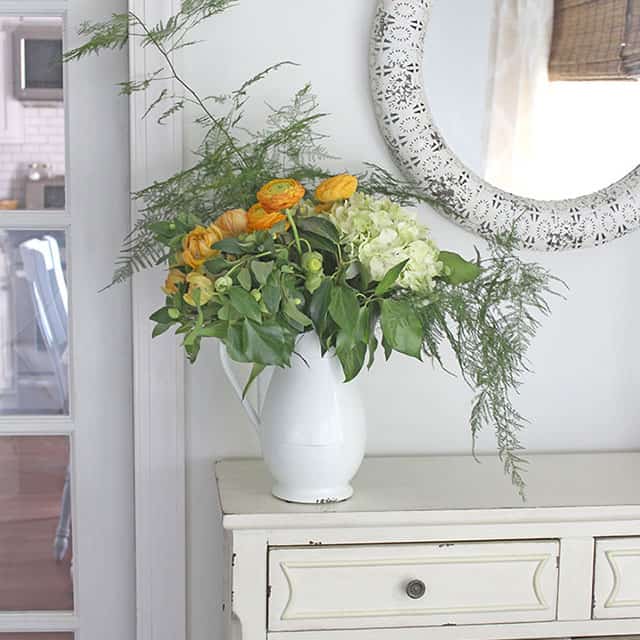 There is no better way to wake up a room than with a beautiful bouquet of flowers. Use seasonal colors as I did in my fall home tour (2018) to keep it feeling fresh!
Set A Fall Harvest Table
A friend and I set the prettiest fall harvest table setting a few years back outdoors on her porch. The colors on the trees were at their peak and it made for such a pretty backdrop for dining. I'm sure more and more people will be hosting outdoors for as long as the weather permits this year.
Make A Fall Wreath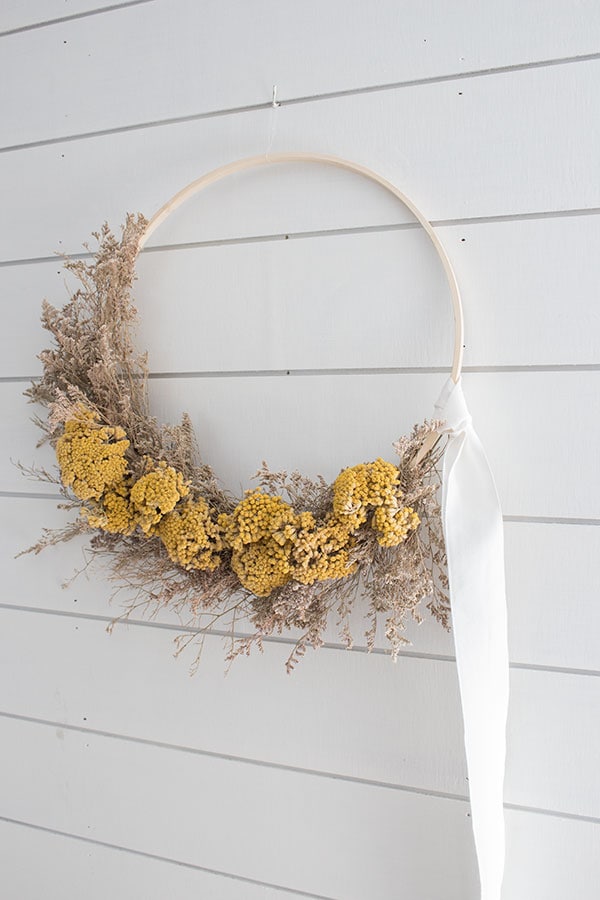 Making a wreath can be as simple or as elaborate as you wish. If you've been reading my blog for any length of time, you know I prefer the simple things! I found a bunch of beautiful dried flowers at a flea market and used them to make this fall wreath last year. I'm planning to change the ribbon on that this year.
Decorate With Dried Hydrangeas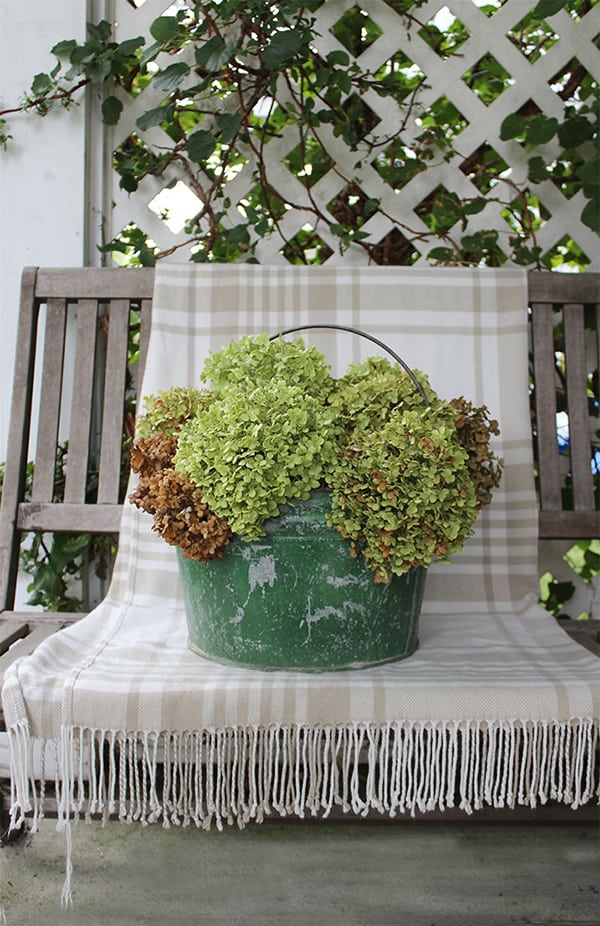 You'll notice several of my easy fall decorations include some sort of flowers. Harvest what's left of your hydrangeas for a fall display. They are just as beautiful dried as they are when they're fresh!
Print Fall Book Covers
Decorating with books is something I do all the time. Adding seasonal book covers to your existing books is another great way to easily decorate for the season. You can print these fall book covers for yourself (they're free).
You can shop the look below (may contain affiliate links).