7 Gorgeous Jute Area Rugs
Now that we've installed new flooring in my daughter's room, I've been shopping around for an area rug. I had thought about doing a neutral patterned rug, but jute area rugs are timeless and classic so I decided that would be the best route in here. Plus, I like the natural texture that it adds. So far in this room, I don't have much texture happening.
I found some really beautiful options, in a variety of subtle patterns. I was having a hard time deciding but I narrowed it down to two. Here are all the contenders I was looking at.
This light color jute rug* was one of my top two picks for the room but unfortunately, it doesn't come in the 6 x 9 size I need. I love the subtle pattern and color on this one.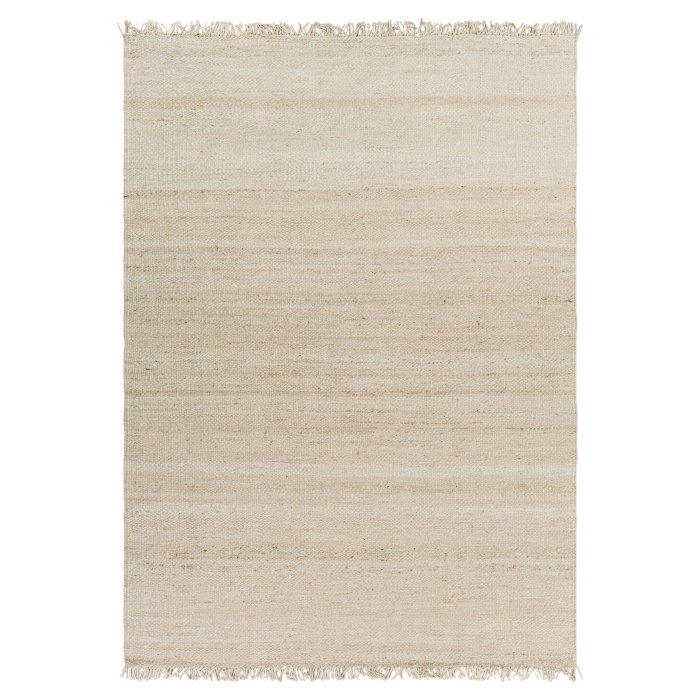 If it's a herringbone pattern, I like it! Though I really love this one, I ruled it out because the color is a hair darker than the other natural colors in the room.
A striped jute rug would be really fun especially with summer coming up. I think this would make a really pretty design statement but it's a bit too bold of a statement for this particular room.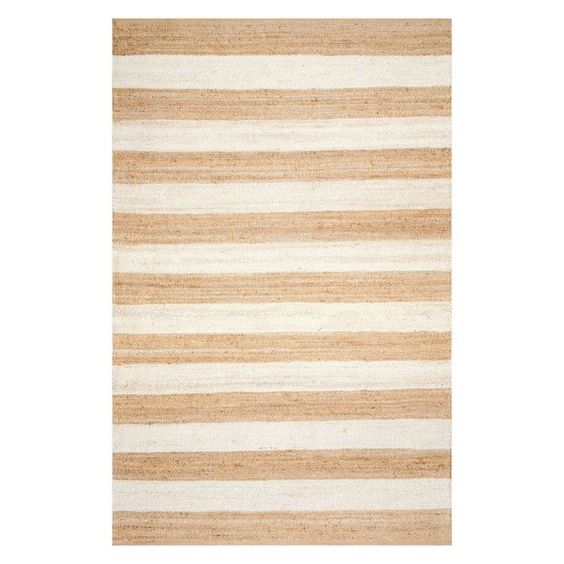 Another option is this one in a very mid-tone color. I ended up buying this square rug for my family room right after Christmas. I was looking for something to layer under the existing rug I have in there, I always thought it was a bit too small for the space. This one is thick jute and gives a nice cushion under the other rug.
I've used to have this bleached rug in my living room years ago. It's really very beautiful however I don't think it's suited for high traffic areas due to the light color. It's also thickly woven, so it makes it a little harder to clean up spills and stains. If you have a low traffic area, such as a bedroom, this one might be for you. With my pets, I didn't want to take the chance again. You can see how it looked in my living room here.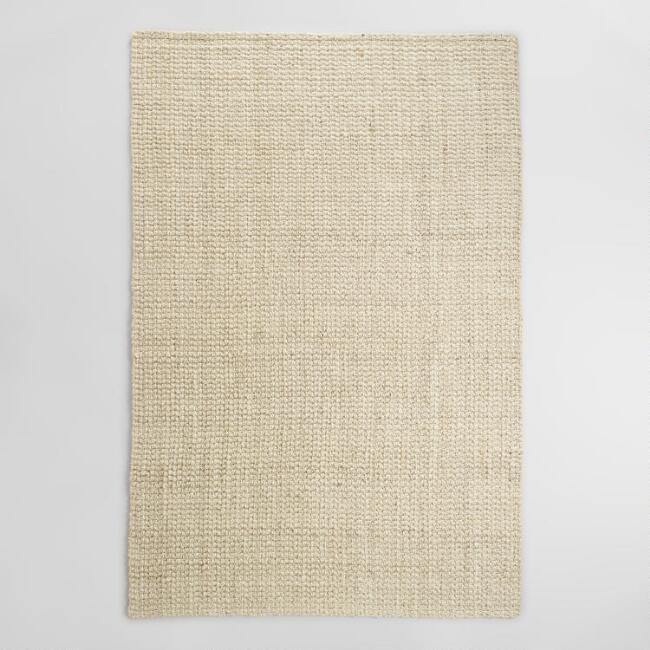 Even the patterned jute area rugs are timeless. I'm really liking the diamond pattern on this one.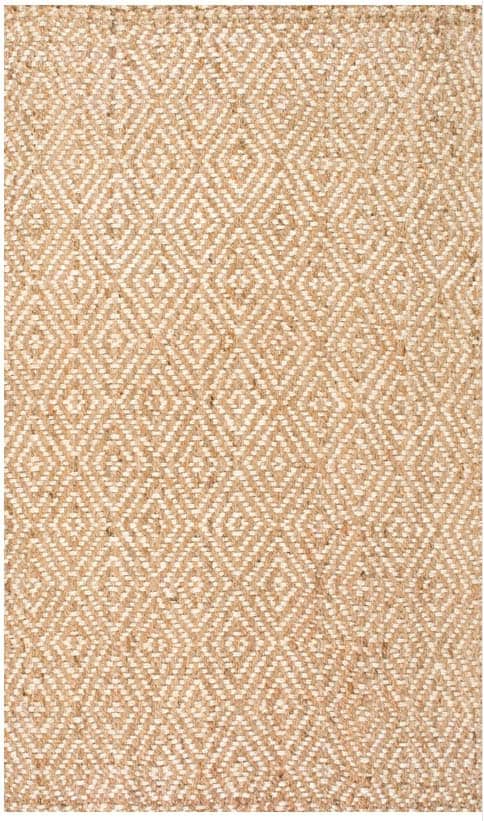 After searching for weeks,  the winner is this beautiful light colored herringbone area rug which does come in a 6 x 9. The price was definitely right (they're having a 20% off sale for President's day) so I went ahead and ordered this one. It's the perfect color, it has my herringbone pattern and I'm loving the fringe detail.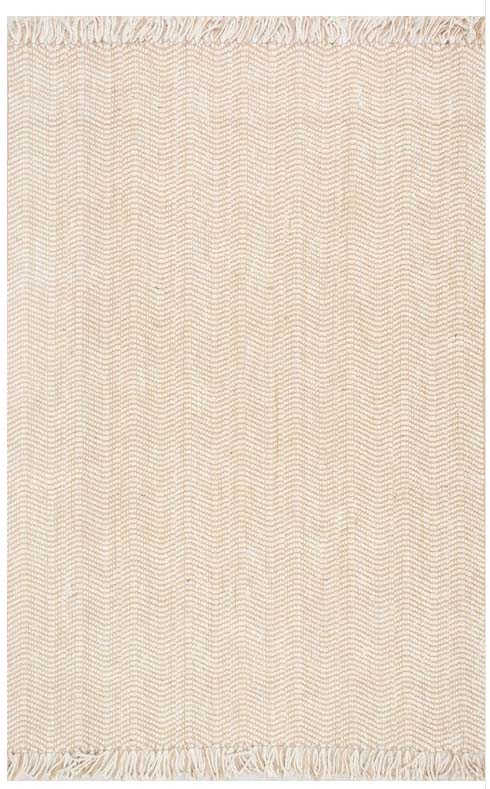 I'm hoping the color is true to how it looks in this photo.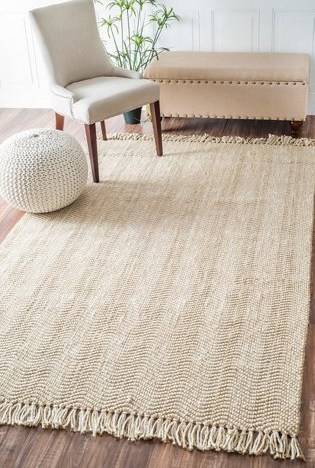 Stay tuned, I'll let you know soon!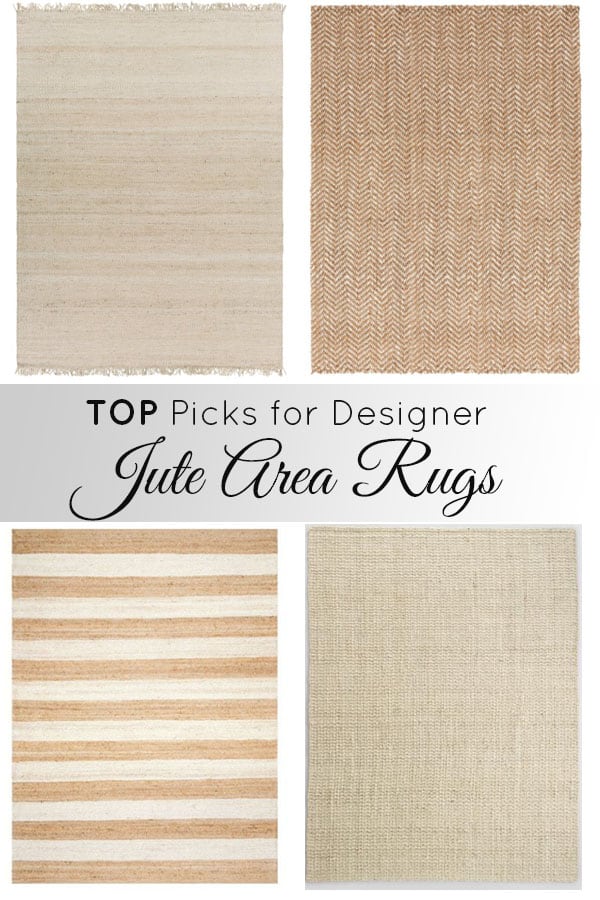 *This post may contain affiliate links, you can read my full disclosure here.