Since I have starting blogging I quickly realized that a more comfortable chair is a requirement. If you are someone who sits at a desk for long stretches of time, you know what I mean. I've done some searching around the web and have come up with several options for ergonomic desk chairs.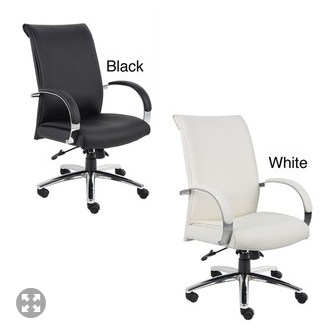 The Boss Caresoft plus executive chair has adjustable tension control and adjustable tilt tension. I also like that it comes in white. Price $196.98.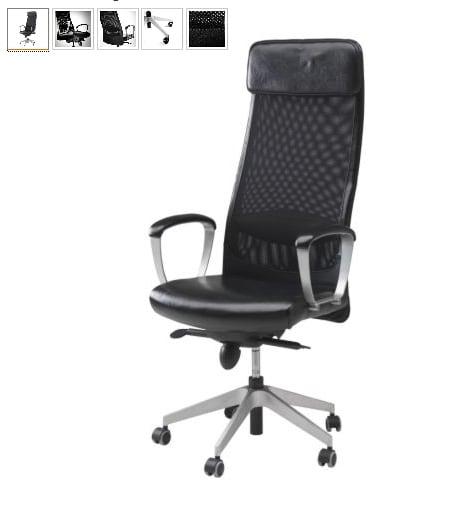 The Ikea Marcus chair is next. One review I read says it's a good quality chair if you're on a budget (who isn't?), its comfortable to sit in for long periods of time, and that the design enforces good posture. Price $199.99.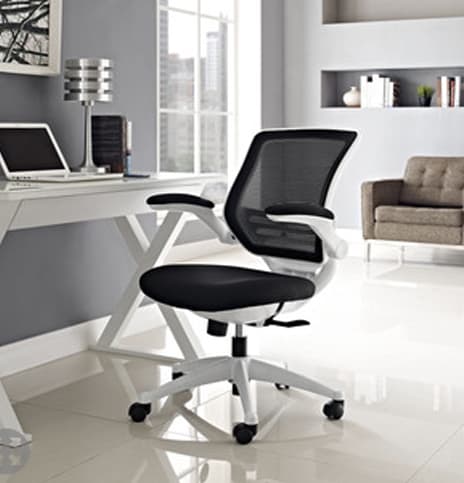 The Modway white frame office chair offers "cutting edge ergonomics". There weren't many reviews on this one to help make a decision. This one looks pretty, the price is reasonable, but I'm not sure with the shape of the back if that would be comfortable or not. Price $156.99.
The Office Star Ratchet Back Ergonomic chair from Staples comes in four colors. Height and back adjustable. Only 1 review on this and it was positive. Price $229.99.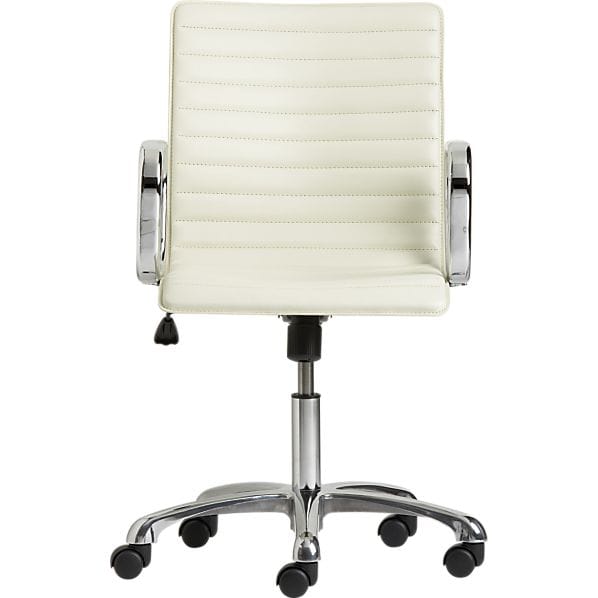 The Ripple Leather Office Chair, which also comes in black, is probably my favorite so far. The reviews were mixed on this one, high marks for the look of it, average on comfort and durability. I have seen similar chairs in Marshalls and Home Goods for a fraction of the Crate and Barrel price. Price $299.00.
The Presto Highback chair from AllSeating.com comes with a large selection of fabric choices. The features include rugged construction, contoured back, seat height adjustment, forward seat angle adjustment, seat depth adjustment, tension control back height adjustment,  among other things. The price varies based on your choice of fabric. Price starts at $400.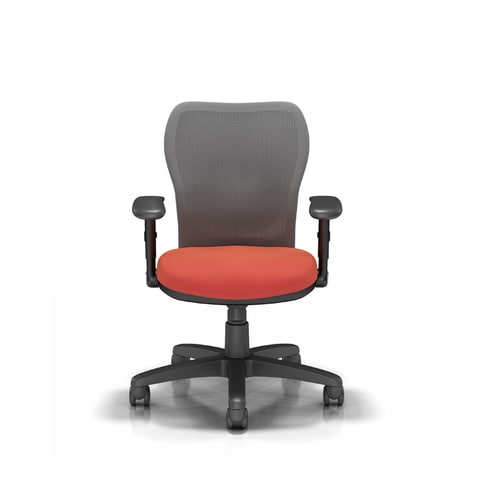 The Viva Riva Act2 Mid Back Mesh Chair features a sculpted back and adjustable lumbar support. The back and seat heights are adjustable. This one mentions a weight capacity of 300 lbs which is higher than some of the others I've looked at. This also has many color and fabric options to choose from. Originally priced at $500 it's now on sale for $260.
I'd love your suggestions on desk chairs. I need one that is durable, suitable for both myself and my husband, affordable, and of course, it should be pretty.