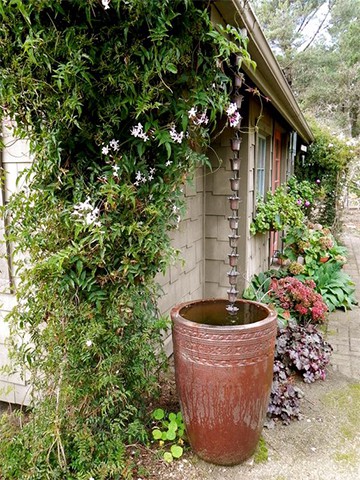 Spring is almost here and we can finally get back outdoors. I know the front of my house needs some tidying up after the long winter. I mentioned on Friday that I learned a few really good curb appeal tips while at the Philly home show. John Gidding from HGTV's Curb Appeal gave a great presentation on this. Here are 5 takeaway curb appeal tips that I learned from that presentation.
1. House numbers matter. John suggested several times to go big with your house numbers. He really felt go big or go home is the way to go with these. Those glow in the dark stick on numbers from the home stores do not cut it. This is a fun and inexpensive way to add some personality to your homes exterior. In case you missed it, I  recently did my own DIY house number sign.
via MyDomain
via BHG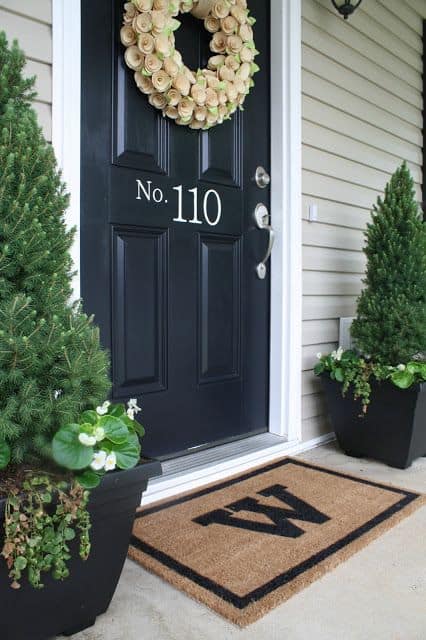 Live A Little Wilder 
2. Curved garden beds can make a small front yard look bigger according to John. Plus they are just more interesting when they have some curve to it. Think  large sweeping curves as opposed to many smaller curves for the best effect.
DecorTo Adore
via It's A Green Life
via Home Tipster
3. Bright Front Doors –   Paint your front door in a vibrant shade. You definitely want your front door to be visible. This is another easy, affordable update which huge impact.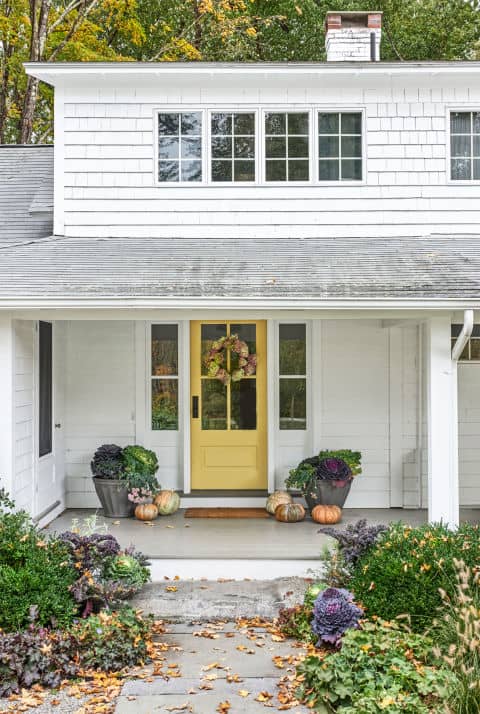 via Country Living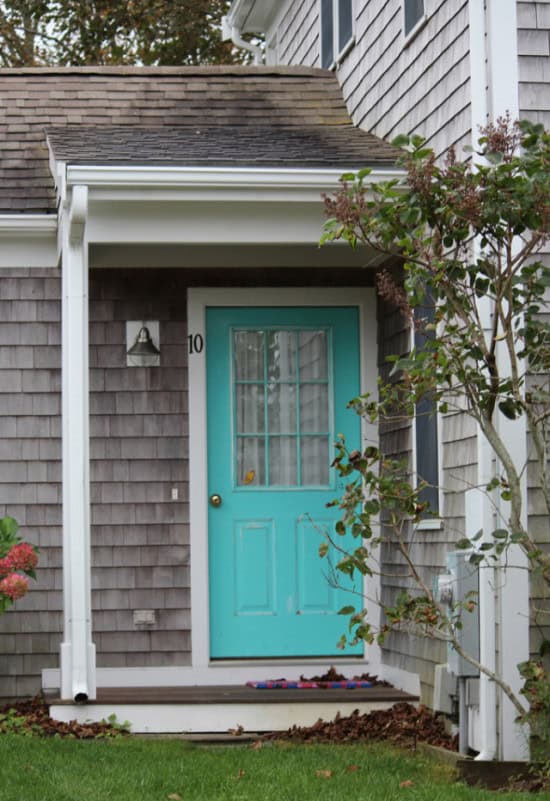 via ankastreasures
via TrishaBDesigns
4. Create a path to the front door – The front door is really the focal point of your house. A path to the door makes that clear and feels more welcoming.
Leeannthorton
My Soulful Home
HGTV
5. Landscaping – Freshen up those front yard garden beds. Remember to consider the style of your house when choosing plants and shrubs so that it's cohesive.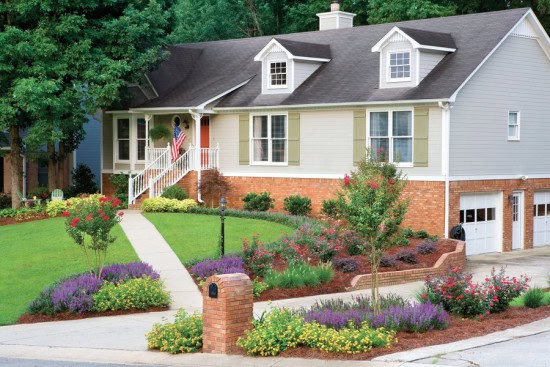 Southern Living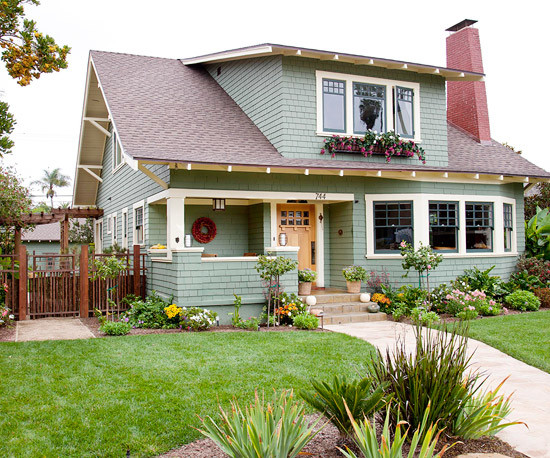 BHG
6. Gutters and downspouts – One suggestion I loved was to replace your downspout with a rain chain. I'm not sure how functional rain chains are, but they really look cool!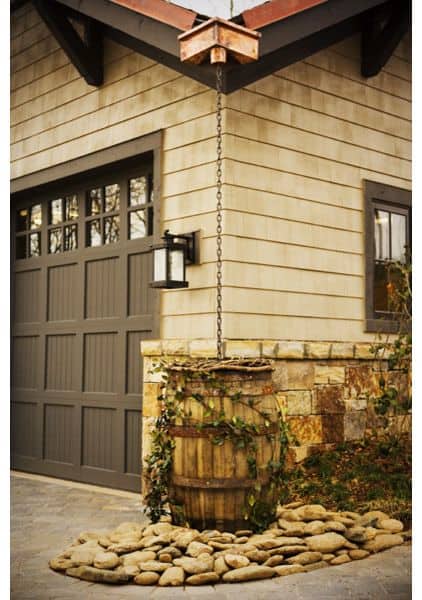 Houzz
via Pinterest 
Central Coast Gardening
There is one thing John recommended not doing, and that was a water feature of any kind. He said they will undoubtedly break and end up becoming a planter, regardless of how much they cost. I know from personal experience this has happened to us. We used to have a little pond feature in our yard and had to remove it for this very reason. However, other family members have had water features for years and they haven't had any problems with them as far as I know. Do you have a water feature?