5 Cleaning Products That Will Make Your Life Easier
These highly recommended cleaning products are all-natural and efficient! This post was sponsored by BabbleBoxx but all opinions are my own. Read my full disclosure here.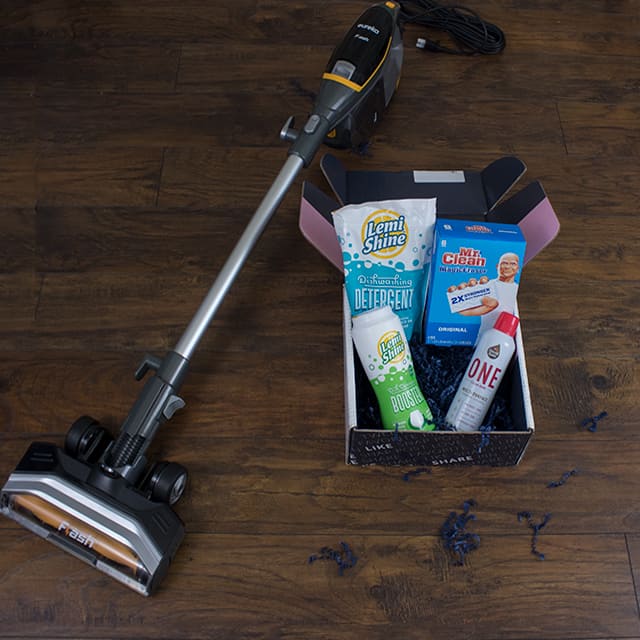 Cleaning is a never-ending chore, but with the right cleaning products, it can be made quicker and easier. I actually don't mind cleaning the house. I'd take cleaning over cooking any day.
If you're still in Spring cleaning mode, or just want to find products that are easy to use and efficient, I have some recommendations for you today. These are all products I use myself and love.
Mr. Clean Magic Erasers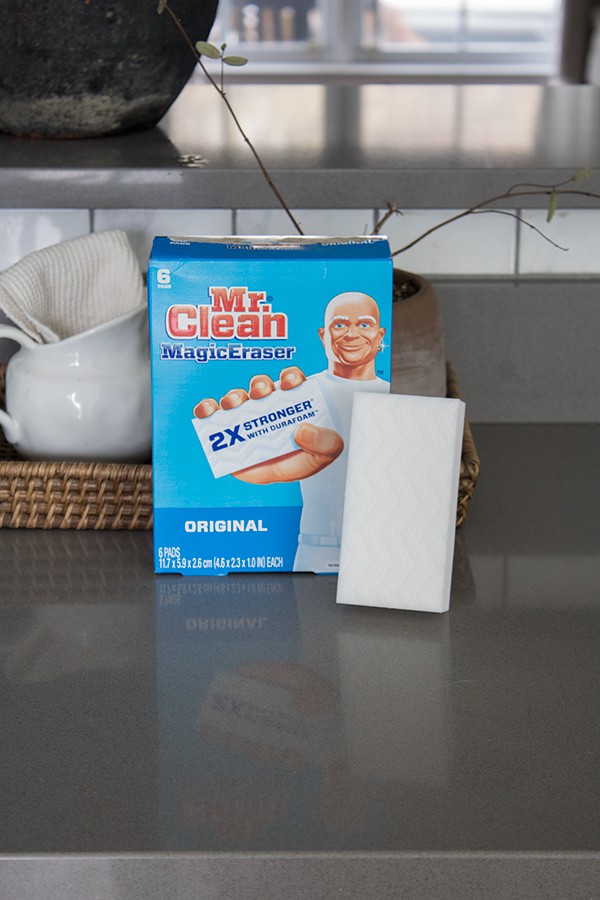 I've been using Mr. Clean Magic Erasers for years, they are essential around here. I have a lot of white surfaces throughout my house that show fingerprints, dirt and scuff marks. The Mr. Clean Eraser literally erases those marks easily. I also use it often on my white kitchen cabinets.
The Durafoam Erasers have 2 times the cleaning power than bleach spray without any of the bleach smell. I'm very sensitive to chemical smells.
It's not just for white surfaces, it can be used on any wall color as well as on light switches, oven doors, and bathtubs just to name a few. It's also available in extra Durafoam, Magic Eraser Bath, and Magic Eraser Kitchen. This is a staple in my cleaning closet.
Eureka Flash Vacuum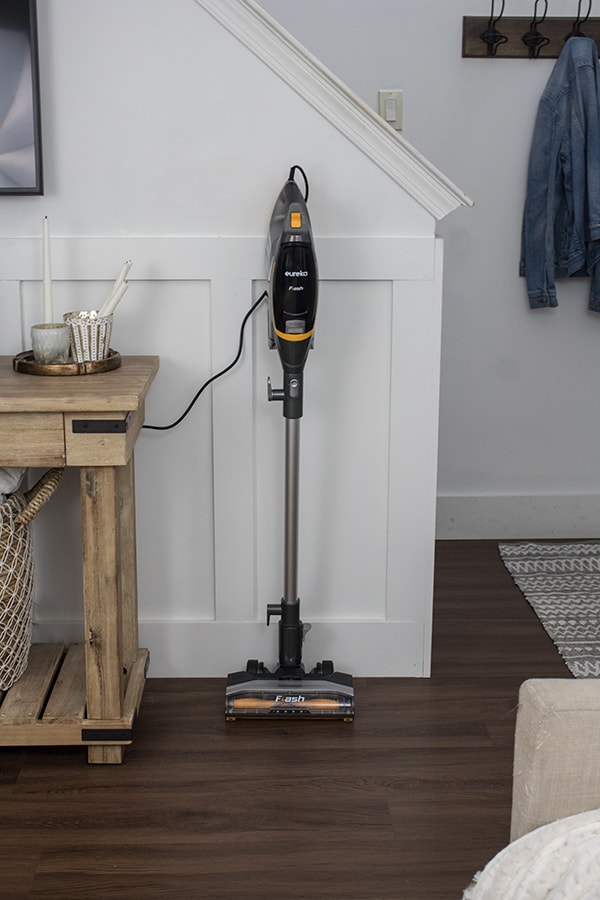 Another product that I find helpful is the Eureka Flash Stick Vacuum. It's lightweight and easy to maneuver in and around small spaces. It has a control switch that lets you switch between hard floors and carpeting without missing a step.
It also has LED headlights on the swivel head which helps in hard to reach areas.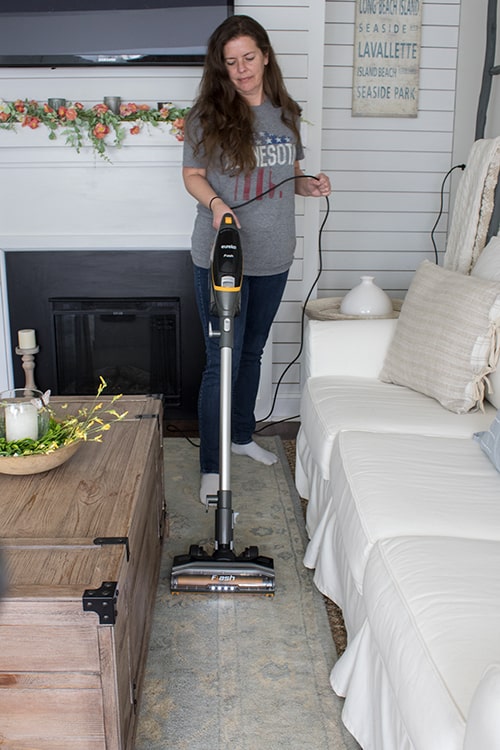 What's really cool about this is that it easily converts to a hand vacuum. There's also an easy to remove dust cup. The suction on this stick vacuum is as powerful as on my regular vacuum cleaner. I highly recommend this one.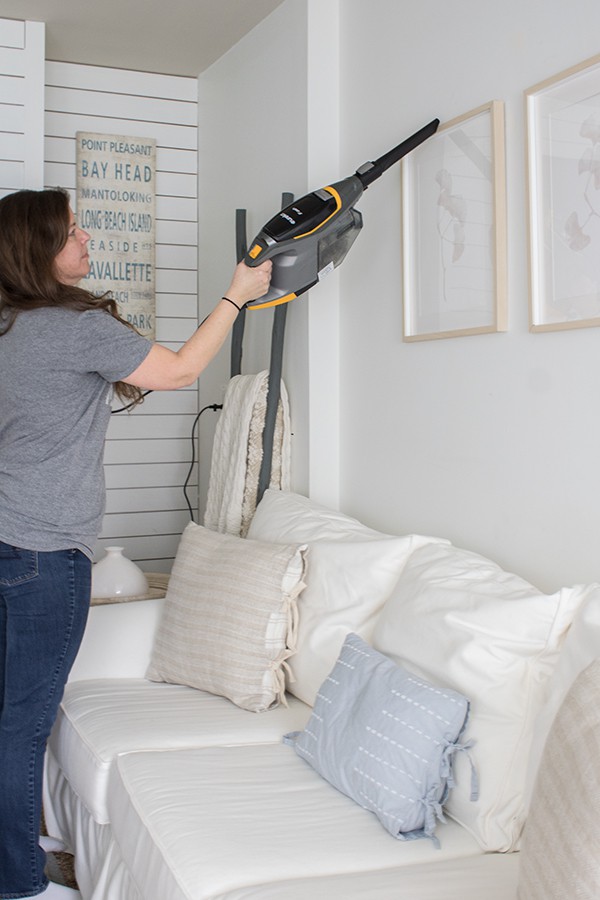 Eureka is offering a 15% discount for my readers valid until May 17th. Use the promo code 15OFFNES510U at checkout. This is available to the first 100 people who take advantage of it.
LemiShine Dish Detergent & Booster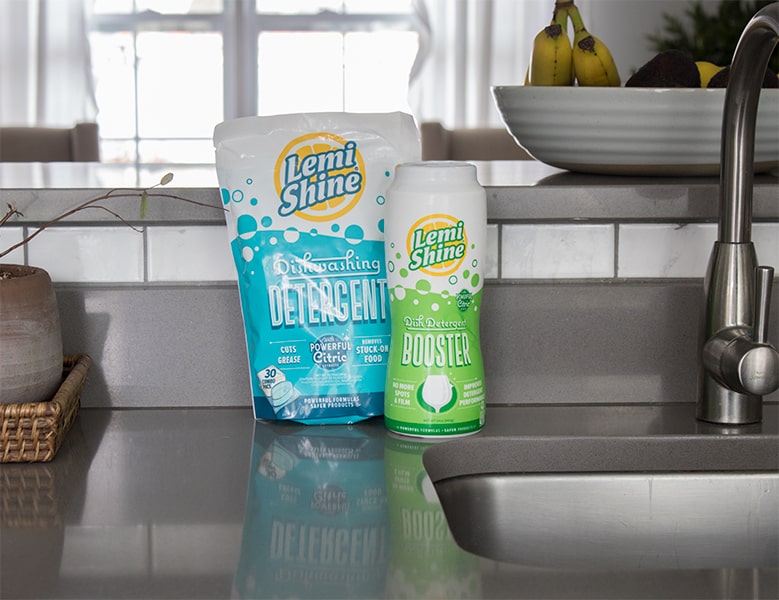 We have been having problems with our dishes coming out with a film on them after running our dishwasher. I've tried cleaning it with a few different homemade solutions but it doesn't seem to resolve the problem. I've decided to switch up my detergent products to see if that helps. Amazingly, it has.
The Lemi Shine dish detergent uses citric acids as opposed to chemicals which were one reason I liked this option. I used it in conjunction with the Lemi Shine Detergent Booster which is said to remove the hard water spots and film from dishes. I definitely noticed a major difference when using these two products. The dishes came out with zero residues on them. I was completely surprised that a detergent could make that much difference.
As it turns out hard water is often the culprit behind dishes coming out with spots or a film on them. Lemi Shine is specially formulated to combat that.
Scott's Liquid Gold
Just as the Lemi Shine products I mentioned are made with citric acid, so is this next cleaner I want to mention. This Liquid Gold from Scott's is another non-toxic multi-surface cleaner.
It does not contain any artificial fragrances. Instead, the light grapefruit scent comes from essential oils. When I was cleaning with it my daughter mentioned that it actually smells like a real grapefruit. And she would know because she eats them all the time.
Use can use this on a variety of surfaces including wood. It can also be used outside and is safe for people as well as pets. You can find it here and here. If you love products that do not leave behind any chemical smell, you will absolutely love this.
You can see more of my Spring cleaning tips here.