2015 completes my first full year blogging. I started about halfway through 2014. I thought it would be fun to share a year in review by taking a look back at some of my favorite projects from the year. Blogging has been a crazy journey so far, I really had no idea what I was getting myself into. I can say that I love it and I hope I can find new ways to inspire you throughout 2016!
January
In January I shared The Easiest Way to Hang Pictures. I still use this method when hanging pictures at my home, and when I do makeovers for others. It really makes hanging art SO easy! I also shared Small Space Organizing Tips, everyone loves getting organized in January! Also in January, I starting taking part in a recipe challenge along with some other friends. My first recipe for that challenge was this Simple Salsa recipe, that is still my favorite. One other post I shared that was pretty popular with you guys was Closet Door Ideas. That post also inspired me to make over closet doors in my own house, see April's round-up below.
February
I started February off with DIY Decorative Bowl Fillers. I still have these on display, and I've been meaning ever since to make more of them! I also shared The 5 Most Versatile Decorating Accessories,  Updated Family Room photos, and my DIY Copper Light Fixture. February was the month some more of my friends and I started a monthly DIY Home Depot Challenge, &  there were some amazing copper projects that month!
March
In March I created some St. Patrick's Day printables, talked about How To Decorate A Rental Home,  made a set of No-Sew Curtains and created a couple of DIY Moss Topiaries.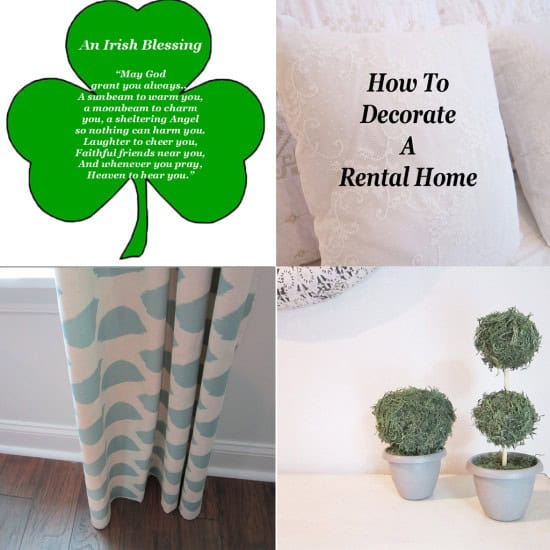 April
In April I completed one of my favorite projects from all of last year, my Mirrored Closet Door Makeover. I love how that came out. I also celebrated 1 full year of blogging with some blogging tips: 10 Random Things I Learned My First Year of Blogging. Another little project I love from last year was the Budget Gallery Wall, that I put together spending almost no money at all.
May
In May I tried my hand at wreath making with my Striped Summer Wreath, made a lemon cheesecake recipe for my May ingredient challenge and I also made a wooden flag out of 2 X 4's similar to one I admired on Pottery Barn.
June
I was busy in June! I shared my summer mantel, made a Restoration Hardware knock-off chandelier for a friend, added a pop of color to my porch, switched out my ceiling fan light covers and talked about the 10 best plants for shade gardens.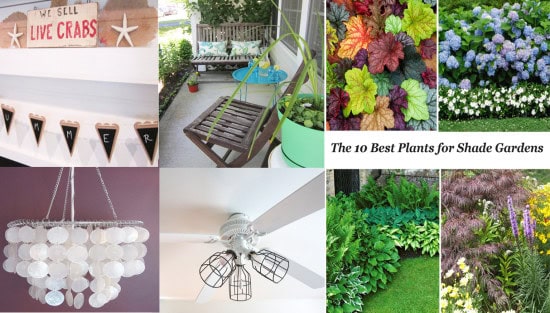 July
In July I slowed down a little, maybe because this DIY sisal rug took forever! I also posted at Wayfair.com, on how to mix and match patterned pillows.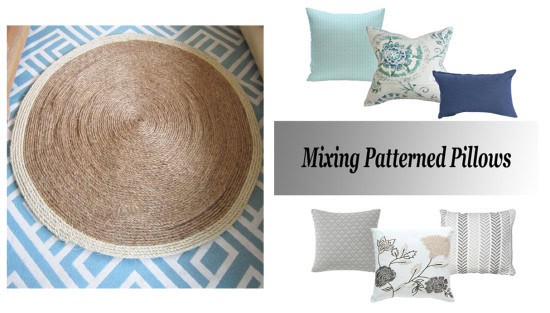 August
In August we completed a makeover on my tiny half bath, including how to make stock cabinets look like barn wood.
Sept
In September I attempted another Pottery Barn hack – this time it was DIY textile wall art – and shared it as a guest post over at Pretty Handy Girl. I also shared my fall home tour along with some friends and made another wreath, this time for fall.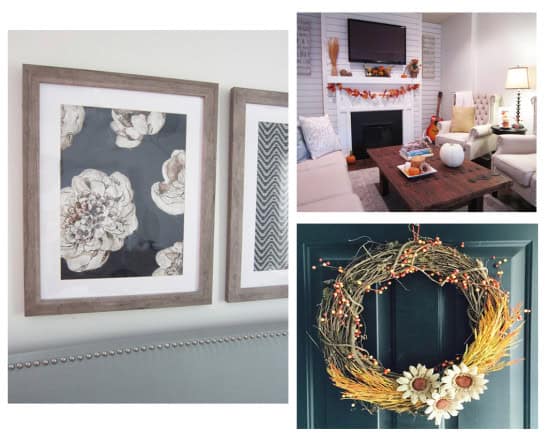 Oct
In October I made a farmhouse centerpiece before things got really crazy around here. I decided to take a risk and participate in the One Room Challenge craze that is popular among designers and bloggers. I shared the before photos of the room and my design plan.
Nov
November had a lot of posts on the progress of my One Room Challenge makeover before finally finishing up and sharing the big reveal! I also squeezed in a little updating in my kitchen with a new French door, and one DIY door makeover.
Dec
December got Christmas crazy with diy ruffled burlap ornaments, some living room changes thanks to World Market, and Christmas decorating in the family room. Lastly, I shared my current project,  which is just in the beginning stages,  making over my kitchen.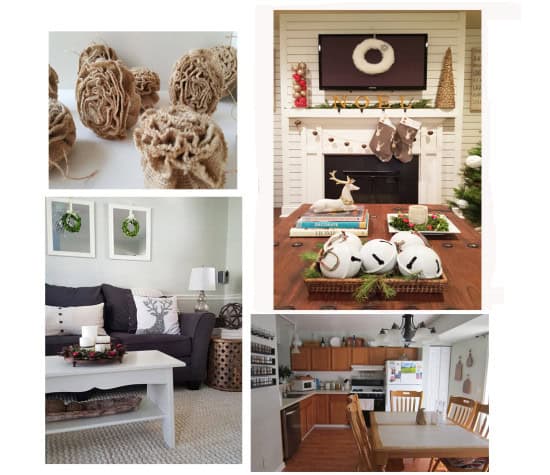 All in all it was a crazy busy year around here,  and I enjoyed every minute of these makeovers! Thanks to all who follow along with me on this journey, I'd love for you to leave a comment and let me know what you'd like to see more or less of in 2016! My ultimate goal is to inspire you to tackle the improvements on your home, whatever your obstacles! If I can make those ugly shuttered doors (Nov.) look decent, nothing is impossible!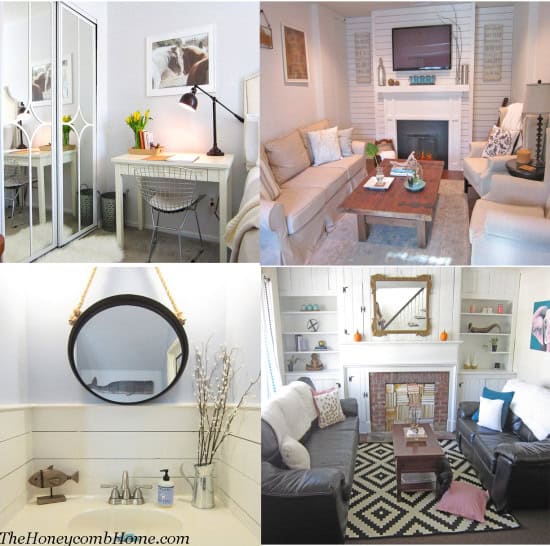 linking up with Between Naps on the Porch