10 Light Wood Dining Chairs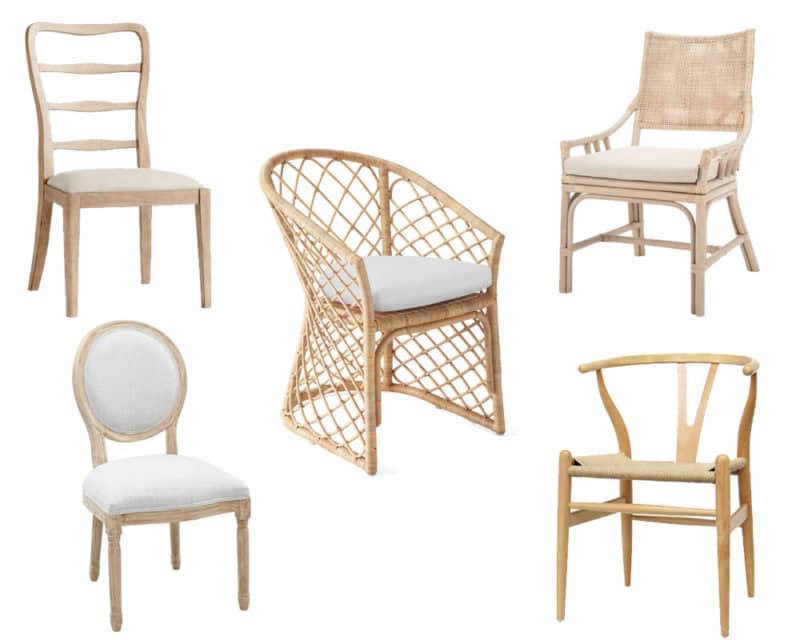 Welcome to the grown-up version of musical chairs. This one is much more fun from what I remember of that game.
Between the kitchen and my little dining nook, I've had my own game of musical chairs going on for a while. I almost got rid of my blue painted chairs in the kitchen several months ago when one broke, but they're so sturdy I couldn't part with them.
Then I picked up these vintage chairs at an antique store, which I love but they just aren't as sturdy as the blue chairs. For example, I wouldn't stand on these to reach the wine glasses over the fridge. Function matters especially when there's wine involved. 🙂  These four chairs have been moved back and forth between the kitchen and dining nook multiple times.
Last year I bought these two wicker chairs*, which are really pretty. They're comfortable enough for sitting and enjoying a meal, but sometimes I use the dining nook area as my makeshift office. They're not quite comfortable enough to sit in for long hours on the computer.
Which is why I've been keeping my eye out for new dining chairs. I need them to be pretty, comfortable and sturdy. The Goldilocks of chairs.
I'm also interested in something with caning or light-colored wood for my dining nook. That area is next to be refreshed over here. Here are some beautiful light wood dining chairs that have caught my eye so far.
I'm loving the cane back chairs, caning is trending big time right now, though it never really went out of style.
Wicker is always pretty especially when whitewashed.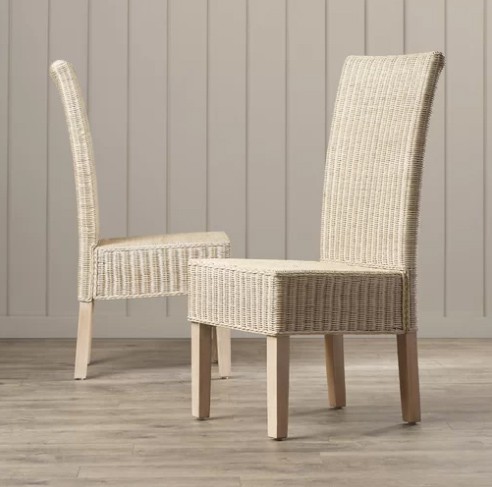 I had thought about buying this solid wood dining chair to use at the desk in my daughter's room. It comes in several finishes, but this one is my favorite.
This chair is made of handwoven rattan and would look as pretty in the kitchen as it would on a sunporch.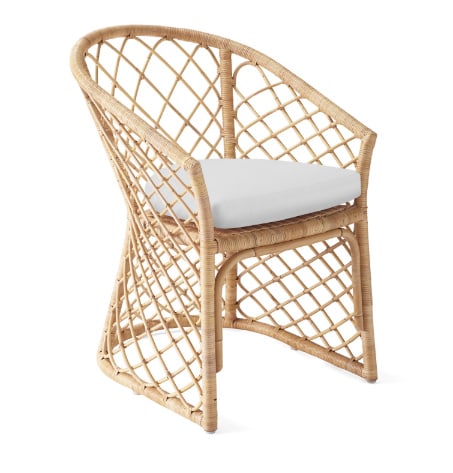 Always in style are Louis XVI type chairs. I have a chair similar to this in my daughter's room now and it's as comfortable as it is pretty. It's also very sturdy.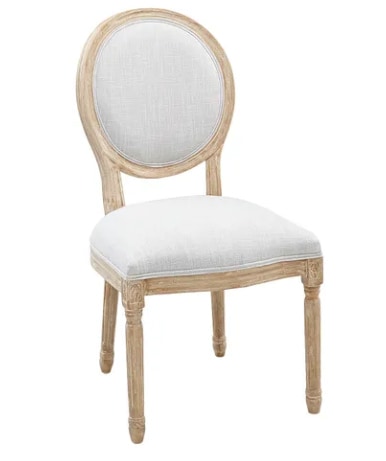 This wishbone style would make a huge design impact on its own.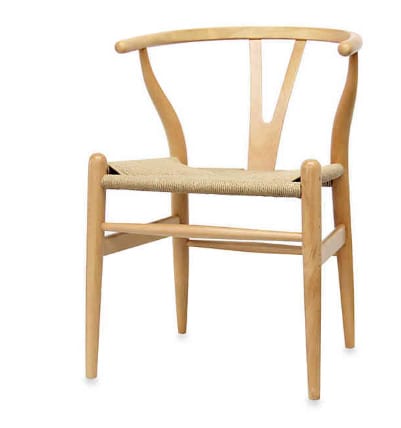 I love the classic farmhouse style chairs as well. These are made of solid wood and come in other finishes.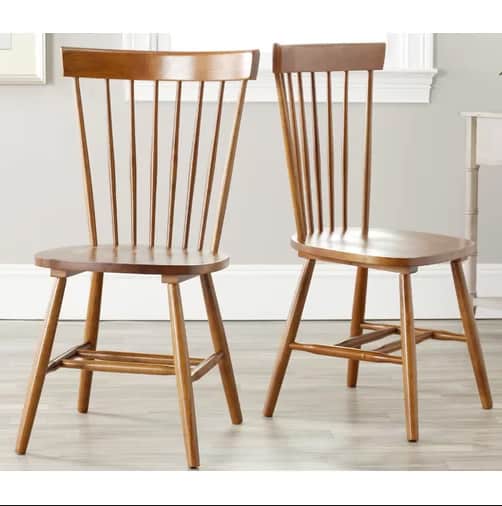 The wood on this chair made of teak which pairs beautifully with the caning.
I love the modern take on these traditional ladder back chairs.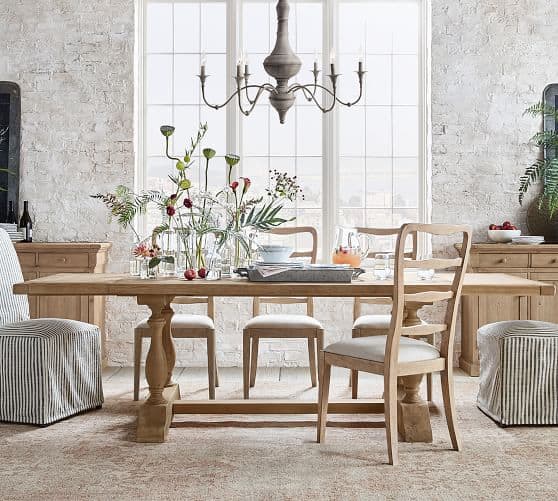 One more beautiful modern take on a classic is this Queen Anne style chair.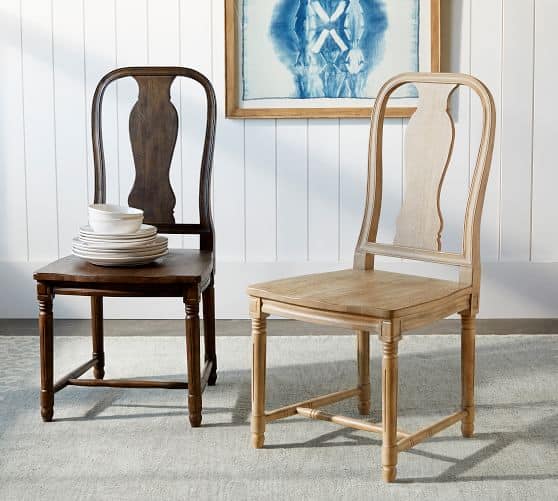 Which one is your favorite?
Please Pin: