10 Fall Home Decor Picks Inspired By Nature
The nights have been getting pretty chilly here in NJ, which has me ready for all things fall! Last weekend I even wore a sweater and boots for the first time since spring. Now I'm officially inspired for fall decorating and I've rounded up some of my favorite finds* today to share with you.
The colors on this fall garland with pumpkins and leaves are so perfectly muted.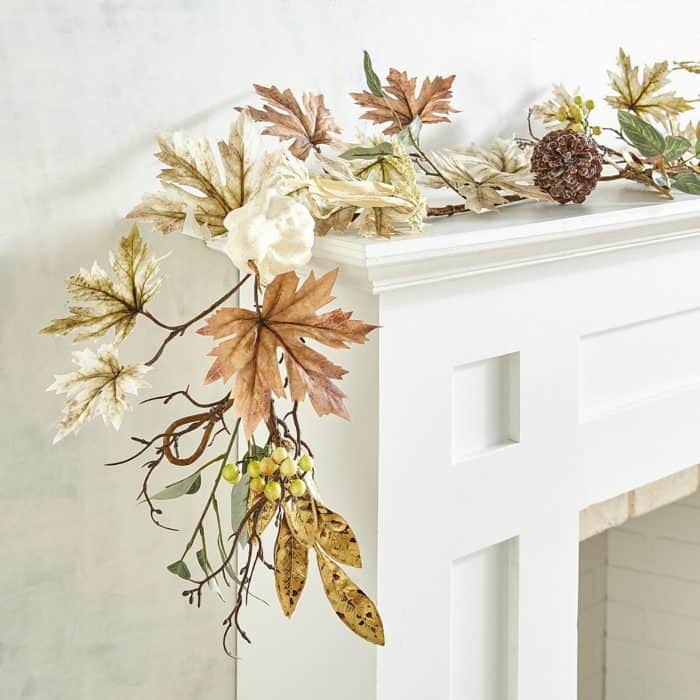 Is there anything prettier than a natural wreath?  This one is close to being sold out already, you can find a similar one here.
If you like a little bling, add some sparkle with glitter pumpkins.
Last year I purchased simple fall branches from Magnolia, now I think I need to add these faux maple leaf branches to my stash as well.
Those branches would look right at home in pretty amber vases.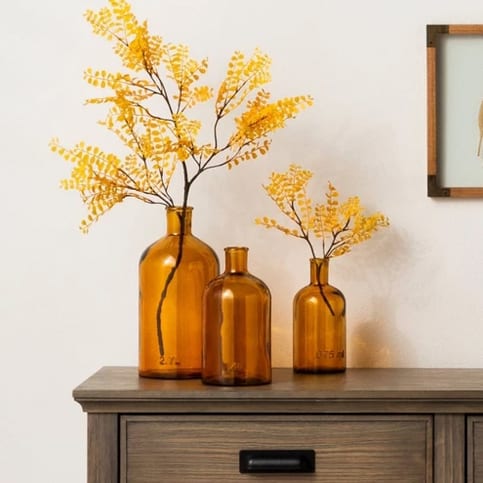 Warm things up by using rust tones that mimic the color of changing leaves with this throw pillow.
If you want an alternative option to wreaths, check out this fall wheat bundle.
This white pumpkin manages to be both rustic and elegant at the same time
One more neutral option is these natural fiber mini pumpkins, which are so versatile you could use them almost anywhere. And you won't have to wait for the mini white pumpkins to hit the stores.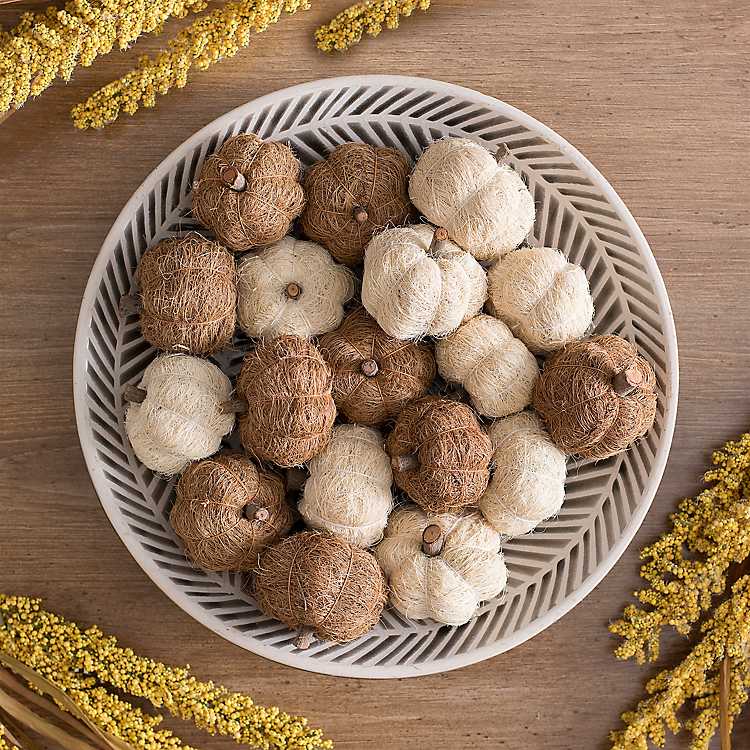 Do you prefer simple fall decor, or do you go all out decorating your home?
PLEASE PIN:
*This post may contain affiliate links, you can read my full disclosure here.