Welcome to week one of our Virtual Cookie Exchange, which kicked off yesterday.  I've been working with Shirley from Intelligent Domestications, Kristen from The Road to Domestication and Erlene from My Pinterventures on this party for weeks.  We have lots of prizes to give away, including cash, so be sure to check it out!  If you're a blogger, be sure to link up your favorite holiday recipes!
Around here I mostly stick to design, but I do love to bake especially around this time of year.  So my first recipe to share with you in our Cookie Exchange is Christmas Bark.  I prefer recipes that are quick and easy, and this one definitely is.
I found this recipe years ago in a holiday issue of People magazine.  It was submitted by Stacy Keibler (I wonder if she made these for George Clooney) and it had been in her family for years.  I've been making it every year since and it's always well liked.  As it said in the magazine, "When people find out these are made with saltine crackers, they can't believe it."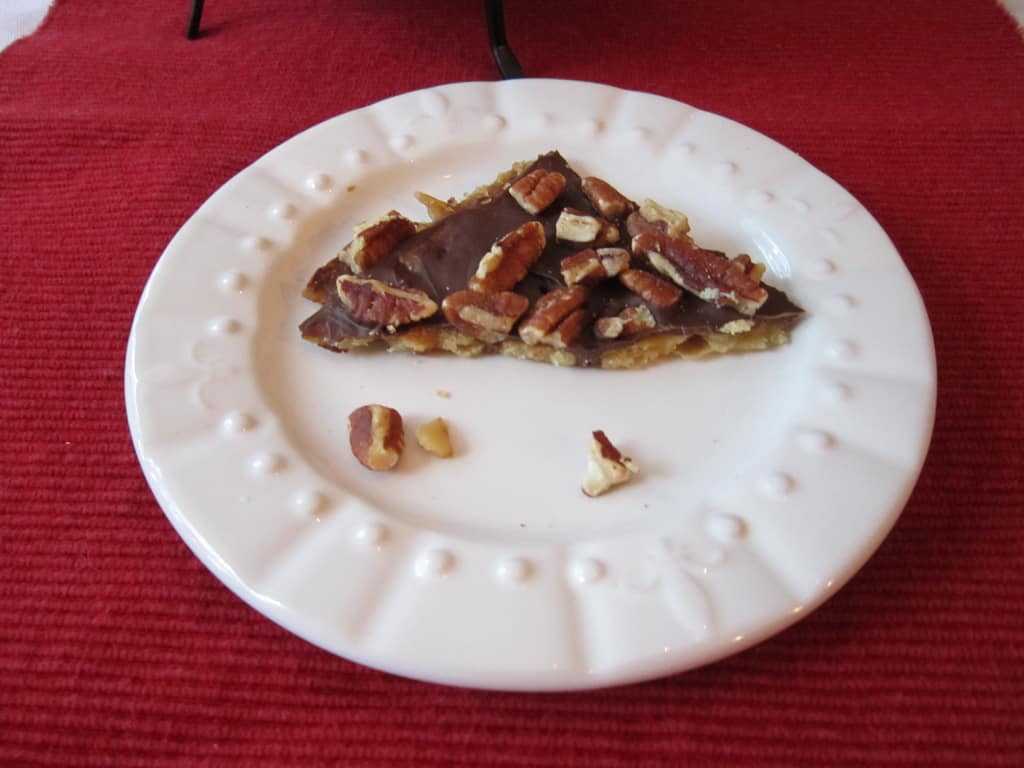 Because this is such an easy to follow recipe, I didn't take pictures of the step by step process.  Here is a printable recipe card for you.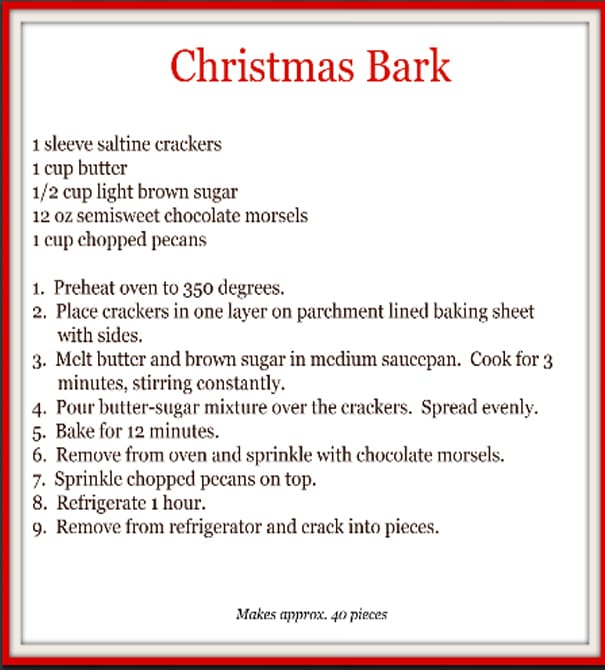 Be sure to check back throughout the next two weeks for more recipes, prizes and printables.  I will also be sharing some of my favorites from the link-ups on my blog and social media accounts, so be sure you're following to see if you're featured!